Beginnings
In 1999 Teri Francis started Builders License Training Institute from a desk in her basement. From these humble beginnings, Teri grew a one-woman show into a successful company with over 25 employees.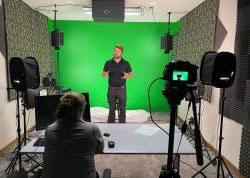 What We Do
We are dedicated to providing top-quality courses for construction trade professionals across the country. We create courses that fulfill specific licensing requirements and advance the careers of our construction students.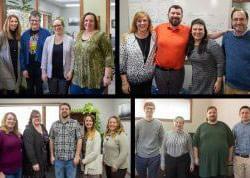 How We Do It
Our in-house licensing experts work with state entities to ensure our courses meet state-requirements and prepare you for exams. Experts from across the country visit our Traverse City office to record courses in our in-house studio.
Meet Our Team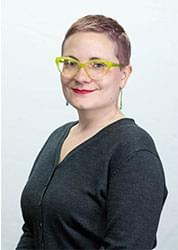 Sara Chauvette
Director of New Business
Sara holds a bachelor's degree in Business Administration with a major in Marketing. Her primary focuses are looking for new opportunities for growth and managing our marketing, sales, and software development teams.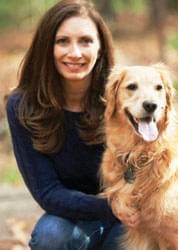 Jenny MacDowell
Director of Education
Jenny holds a master's degree in Education and a Distance Education Certification. She researches, designs, and writes courses for our schools.
Residential Builders License # 2101201664
Ellen Musser
Office Administrator
Ellen is our office encyclopedia, in charge of keeping everything running smoothly. You may hear her friendly voice when you call the school.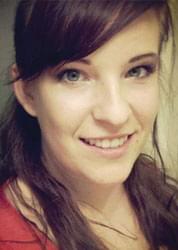 Alicia Eckert
Dev Project Manager
Alicia holds a bachelor's degree in Arts and Liberal Studies. She helps communication move smoothly between each of our departments and keeps track of all our sales and marketing data.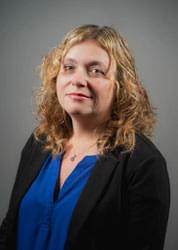 Michelle Headley
Controller
Michelle is an integral part of our team. She handles CTI's finances and works with the projects team to keep everything within budget.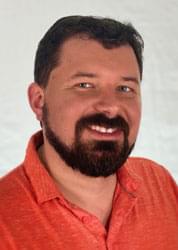 James Shomin
Director of Sales and Outreach
James handles the day-to-day operations of the sales and registration teams. He develops and distributes new leads, creates quotes for B2B and B2G sales, recruits, hires and trains new employees, and supports the SSR team.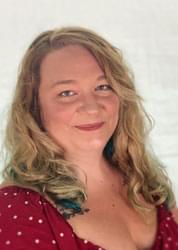 Kaylee Verhoeven
Customer Service
Real Estate & Pesticide Specialist
Kaylee is one of the charismatic Student Services Representative that you will speak to if you call in with questions on products, services, information on licensing requirements, and suggestions for course selections. Kaylee also leads our real estate school and provides administrative support to our pesticide school.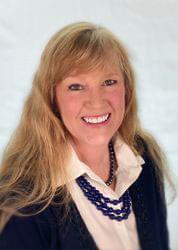 Andrea Lindell
Student Relations Development
Andrea is here to make sure your career stays on track. She can help you determine which license is the best fit for you and ensure that you have the correct training to meet your state's requirements.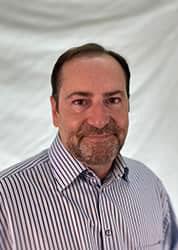 Steve Cerone
Student Relations Development
Steve is here to make sure your career stays on track. He can help you determine which license is the best fit for you and ensure that you have the correct training to meet your state's requirements.
Heather Eagler
Administration & Submissions
Heather is the person who submits your course results to your state licensing division when necessary. She also answers the phone when you call, helps professionals through the licensing process, answers your emails, and ships your book orders.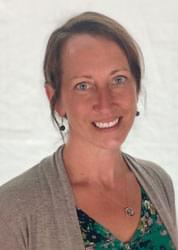 Cassie Estelle
Education Administrator
Plumbing & Architect Specialist
Cassie is a friendly voice you'll hear when you call our offices. Aside from providing industry expertise, Cassie is an essential to finding new courses and instructors for our plumbing school. Cassie also leads our construction, plumbing, and architecture schools.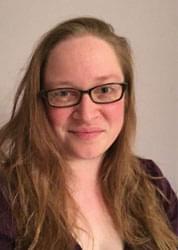 Catherine Paolacci
Video & Audio Editor
Catherine holds a bachelor's degree in Sound Engineering. Her main focus is editing videos and narrations used in our courses. If you purchase one of our new narrated courses, you may get to hear Catherine's lovely voice.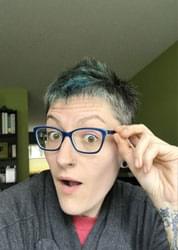 Megan Ward
Curriculum Developer
Megan holds a master's degree in English and Education. She plays an integral part in designing and writing our courses.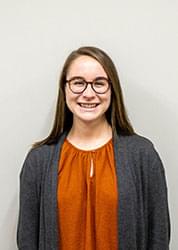 Carly Bortz
Writer/Editor
Carly holds a bachelor's degree of Arts in English. She spends her days designing and writing courses for each of our industries.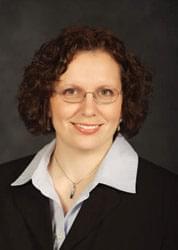 Sarah Racine
Horticulture & Pesticide Expert
Sarah holds a bachelor's degree in Horticulture. She handles the licensing research for the Pesticide Safety school and works with the appropriate state agency to get our courses approved for continuing education credit.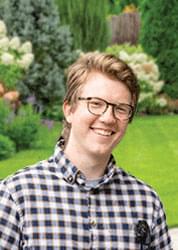 Nate Bortz
Social Media Manager & Content Specialist
Nate is our in-house expert in all things social media. In addition to creating content and posting to our social media pages, Nate answers your questions and writes the majority of the blogs and newsletters we produce.
Cheryl Shomler
Accounts Executive
Cheryl manages all of the products on our sites. She also updates our sites and makes sure we're in compliance with course requirements.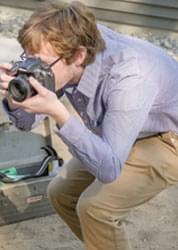 Nick Walsh
Visual Content Creator
Nick has a bachelor's degree in Business Administration with a major in marketing. He influences everything visual about our company. As an integral member of the marketing team, he designs postcards, graphics, and marketing videos.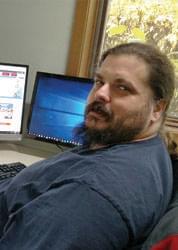 Jason McCaffrey
Senior Web Developer
Jason is our Onsite Web Developer. He is instrumental in keeping our website up and running properly as well as creating new websites for the various industries we serve. He is exceptionally knowledgeable in his field. His past work history with Microsoft has been an invaluable resource for our expanding web presence. He keeps us running like a well-oiled machine!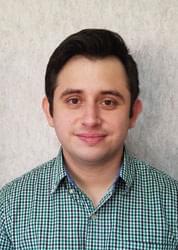 Ivan Garma
Web Developer
Ivan is responsible for designing, coding, and adding/modifying features to our websites and learning management system, from layout to function and according to specifications based on business requirements. Ivan also performs maintenance of our databases and web servers.